A quarter of a century ago, the Italian shipping company, Grimaldi Lines, decided to call at Port Esbjerg, and we have Grimaldi Lines to thank that there are now direct connections between Esbjerg and six continents. Grimaldi Lines has contributed to the development of Port Esbjerg whose CEO is convinced that the shipping company will continue to be a key player at and in the development of Port Esbjerg.
One in four cars on Danish roads came ashore in Esbjerg.
This is a very concrete result of the decision made by Grimaldi Lines to call at Port Esbjerg back in 1998 and the reason why it can now celebrate its 25th anniversary.
"With its activities, Grimaldi has helped to create new jobs at the harbour and to develop Port Esbjerg. It has required close collaboration, and Esbjerg has the good fortune of having a fantastic harbour that seizes opportunities when they come along. A long time ago, Port Esbjerg asked, 'What do you want to achieve over the next two to three years?' Grimaldi Lines answered, 'We're looking at the next thirty years.' That kind of perspective meant that Port Esbjerg could focus on the future and dared to make long-term investments," says Henrik Otto Jensen, managing director and owner of shipping agent Niels Winther & Co, which assists Grimaldi Lines with the loading and unloading of ships.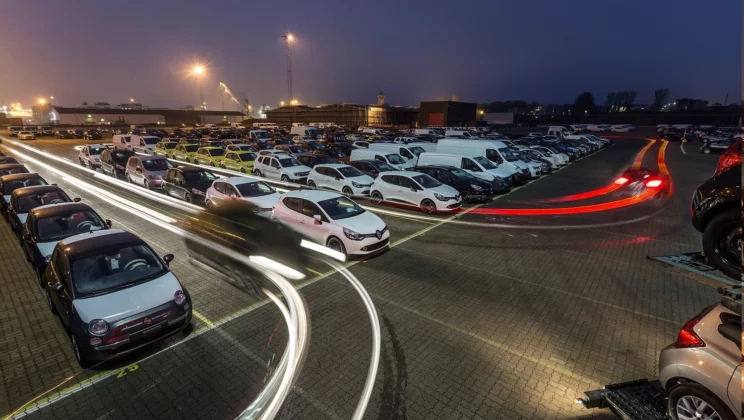 Respect for the development
Today, there are direct connections between Esbjerg and six continents with Grimaldi Lines, and Dennis Jul Pedersen, CEO of Port Esbjerg, has great respect for the development that Grimaldi Lines has been through – and not least the potential it continues to hold that Esbjerg is part of such a large route network.
"When Grimaldi Lines started at Port Esbjerg 25 years ago, the level of activity was very low. Today, Grimaldi Lines offers the largest route network by far. This opportunity to reach new markets is unique and should also be seen in the context that Grimaldi Lines is indeed very much at the forefront when it comes to climate-friendly sea transport," says Jul Pedersen.
He is convinced that also in the future, Grimaldi Lines will be key to the development of Port Esbjerg's position in the European transport network.
"We're therefore looking forward to continuing our close collaboration with the aim of developing and expanding the transport possibilities of modular freight for the benefit of Danish import and export," says Jul Pedersen.
Go to overview