A collaborative initiative between Port Esbjerg and Esbjerg Airport has made it possible for Port Esbjerg to serve as a turnaround port for cruises. The Vasco da Gama was the first cruise ship to call at Esbjerg to take on new passengers. The new guests were checked through security at Esbjerg Airport and then boarded the cruise ship via a shuttle service.
On a warm June morning, 39 cruise guests went through security at Esbjerg Airport. They were then bussed directly to Port Esbjerg, where they boarded the – aptly named – Vasco da Gama: being a turnaround port opens a whole new world of opportunities for Esbjerg like the Portuguese explorer did in 1498.
Thus, the 39 new guests became the first ever to take this trip, which also inaugurated Port Esbjerg as a turnaround port for cruises. Now, cruise ships can not only call at Esbjerg and let their passengers visit the city, they can also drop off passengers and bring new guests on board.
"We've always been visited by cruise ships, but we're pleased and proud that we can now also offer the services of a turnaround port here at Esbjerg. It's a huge plus for the cruise lines, the passengers, the city, the airport and Port Esbjerg," says Dennis Jul Pedersen, CEO of Port Esbjerg.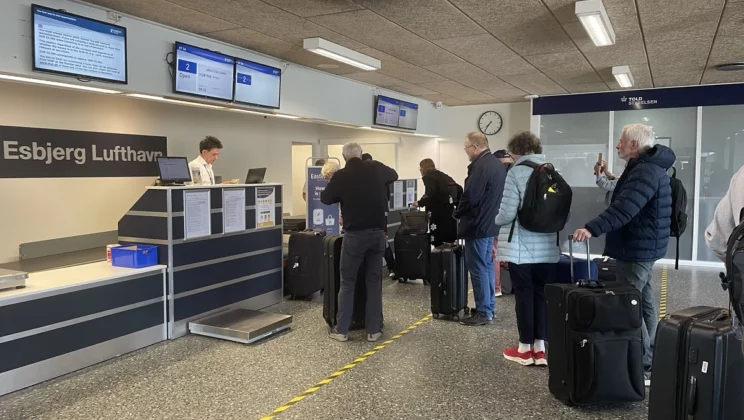 Turnaround port without a cruise terminal
In order to act as a turnaround port, the port must be able to offer security checks for new passengers, usually in the form of a cruise terminal. But at Esbjerg, the setup is different, as Port Esbjerg has not built a cruise terminal.
Esbjerg Airport already offers the highest level of security checks, and as the airport is located relatively close to the port, it made sense to take advantage of the good collaborative relationship as well as the facilities already available at the airport.
"It makes so much sense for us to collaborate in this way, as everyone's a winner," says Jul Pedersen, and the airport manager agrees:
"We're delighted to be collaborating with Port Esbjerg, as it means that Esbjerg is now able to offer the services of a turnaround port. We hope to welcome many more cruise passengers in the future," says Susanne Kruse Sørensen, Airport Manager of Esbjerg Airport.
Before the pandemic, some eight to twelve cruise ships called at Port Esbjerg during the season on an annual basis, and with the accolade of a turnaround port and the facilities to match, Port Esbjerg would like to double that figure.
"We can easily handle that within the framework we have available now," says Jul Pedersen.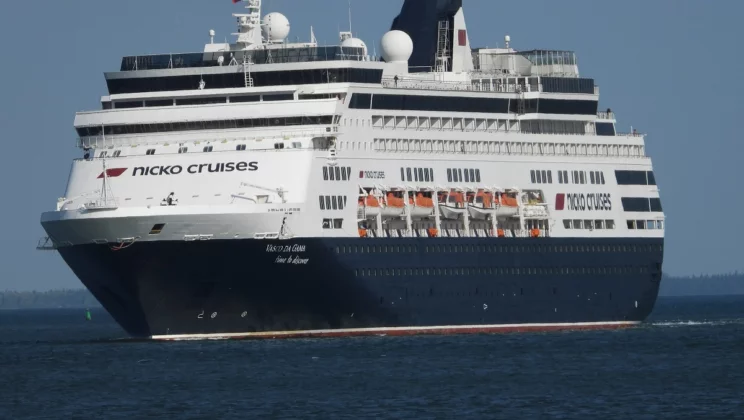 Go to overview